Datos Media Technologies has been in charge of integrating a legal copy recording system with cloud availability based on Actus Digital technology at Televisión Española.
Sima Levy, CEO of Actus, highlights that "we have seen that customers started migrating to cloud-based solutions before the pandemic and that it accelerated the process, as people had to work remotely all the time. We are pleased that RTVE is happy with the services that the Actus platform is delivering."
The Actus system works in any environment needed: on-premises, VM, cloud or hybrid. This is completely transparent to end users who are demanding the system from anywhere, anytime and from any workstation. The solution is a fully redundant system to ensure that there are no incidents and that it is of the highest standards.
In this case, the Actus Digital platform is configured to record DTT and satellite channels simultaneously. The availability of images is more than 6 months old, having the possibility of access through the cloud to that content for viewing, selection and downloading.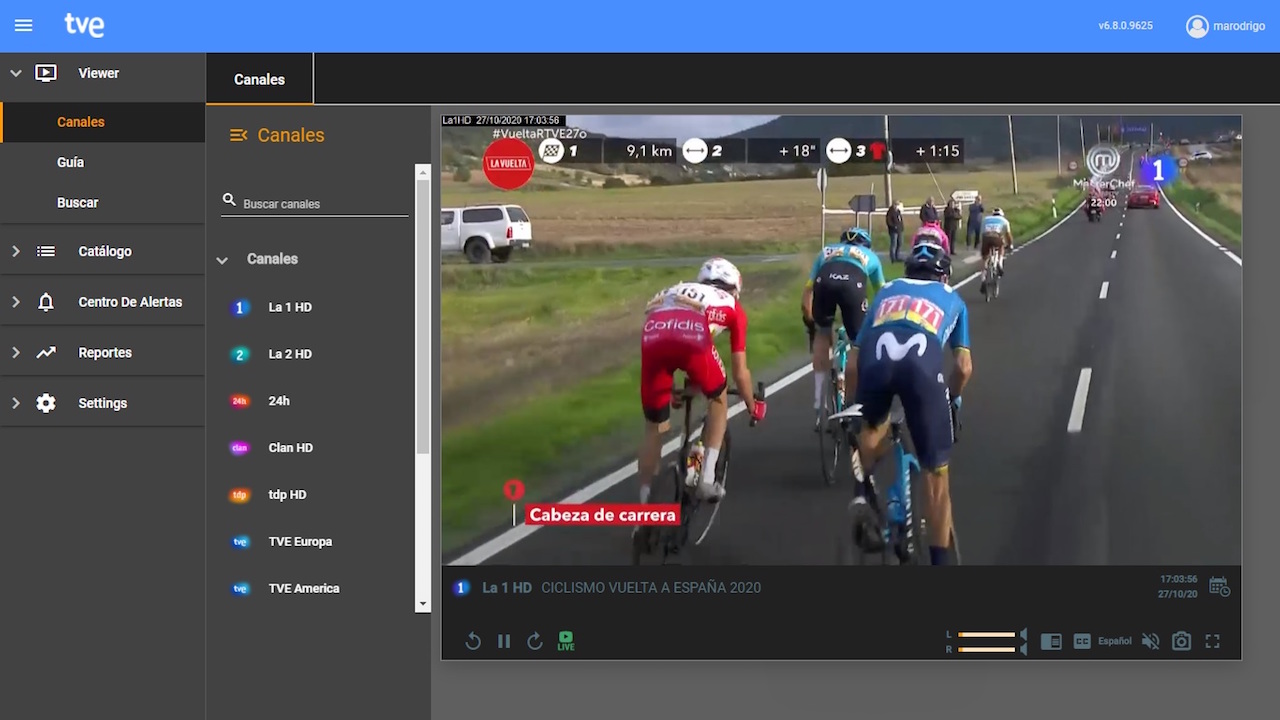 Advantages of the cloud
Actus is integrated in the cloud, which confers a degree of ubiquity to the user with the possibility of access, with their credentials, from anywhere with internet and with a browser compatible with the HTML5 protocol.
The user not only has the tools to select and download the desired clip, but can also apply effects to hide faces, insert a logo or mute it. This system provides access to fifty users concurrently.
This system also has different options to monitor each of the recording signals and generate alerts in case of signal absence, black screen, image freezing and silence detection. It also offers the possibility of programming reports on loudness in certain time slots.
Rafael Zapadiel, Sales of Datos Media, points out that "given the needs of accessibility, storage time and security, we have decided to opt for Actus Digital's technology. It really is the best option for recording a dozen channels simultaneously and without interruptions, and also has the option for more than 50 users to connect, choose and edit a clip of the broadcast of any of the channels".
Finally, it is worth mentioning that all this project, which includes the integration process, the start-up and the technical and operative training for RTVE's end users, has been carried out in the middle of the pandemic and without affecting the production of the public corporation.
The acceptance by the end users has been very good, highlighting the excellent quality of the image and sound with which it works, in addition to having a very intuitive and fluid interface with very fast downloads.