Media Intelligence Monitoring and
Analysis of The Media
Most of the information that feeds government decision-makers comes from open broadcast channels.
For defense, internal and external affairs, politicians, parliaments, and information departments, monitoring and analyzing broadcast media is an essential part of their daily routine.
 Media content is an important source of information and influences their decision-making. Yet, media monitoring faces a growing number of challenges: the number of channels is constantly increasing, and media content needs to be tracked in multiple regions. The only way to see relevant content in real time is to have an automated monitoring system.
Intelligent media monitoring assures you stay on top of threats, events, or anything that requires an immediate call to action, either for political reasons, branding reason, or security reasons.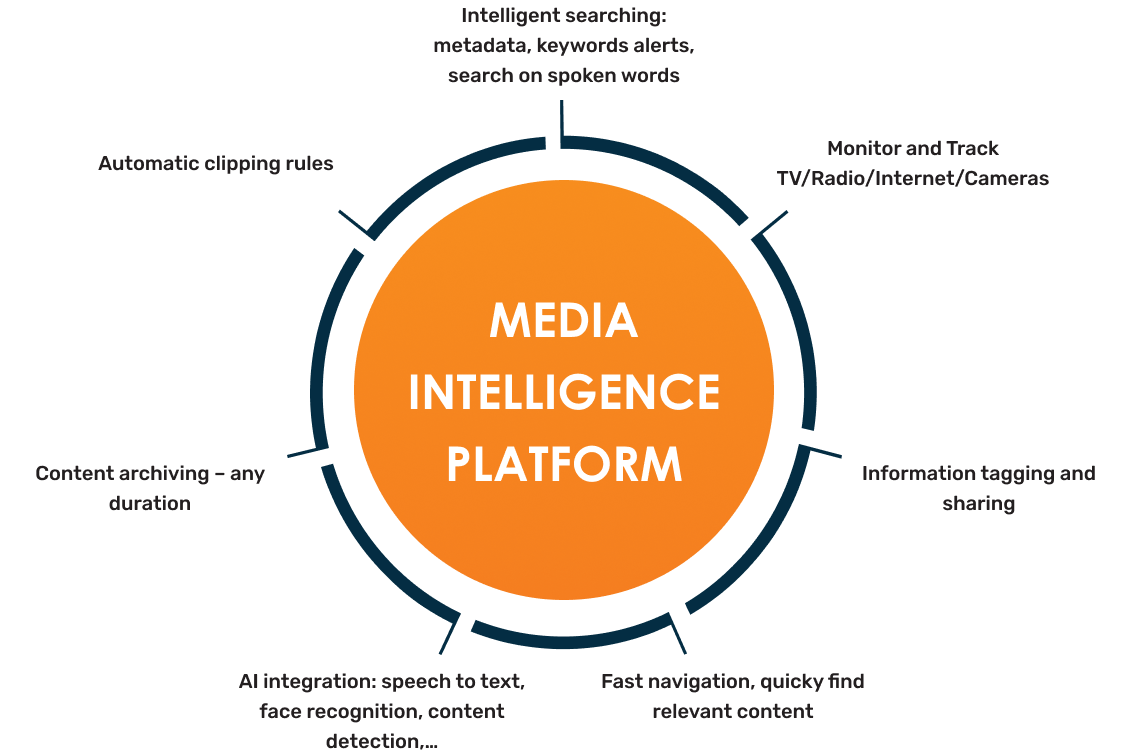 Benefits of Actus Digital's Broadcast Monitoring Solution for Intelligent Monitoring
Allows you to monitor TV, radio, and internet media from multiple locations
Accessible from anywhere in the world, anytime, from any device (PC, Mac, mobile)
Compatible with all browsers, without needing to install any client
Simple to use interface, eliminating the need for special skills
Provides dynamic metadata to accompany the media, annotations, and tagging
Smart search engine
Enables easy export of clips and data to relevant parties for sharing
Ensures simple, cost-effective, and fast content distribution all in one solution
Removes the need for expensive and cumbersome editing systems
Provides a user rights management system for security
Offers a multiviewer for monitoring the live content on a large screen

Search on spoken words in any language

Define keywords of interest and receive automatic alerts

Face recognition for searching and alerts

AI-based
automatic clipping

Automatic content detection and dynamic reports

Any AI integration is available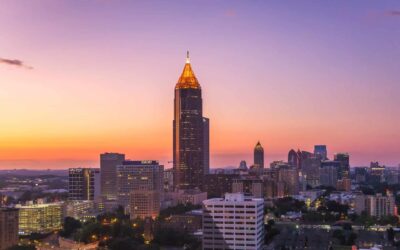 BOSTON — Feb. 10, 2021 — Actus Digital, a leading provider of broadcast compliance and monitoring solutions, today announced that The Weather Channel television network is using Actus Digital's broadcast monitoring platform to perform a wide range of mission-critical tasks. Replacing an existing system…
read more