Rating and competitive analysis –
better program planning and increased revenues
Actus Rating Analyzer – Truly Understand Content Rating Relations
Actus Rating Analyzer provides efficient rating analysis tools and a clear graphical view of all rating information, along with the actual broadcast media. The rating and demographic data display provides an easy, at-a-glance information based on the numbers and charts received from rating and audience measurement companies such as Nielsen, Kantar, TNS, AGB, BARC, IBOPE and GFKGallup. The result is a far more accurate analysis of the ratings, leading to better program planning, ad placement, and program scheduling. This approach helps you to significantly increase revenues and enable better positioning versus your competition.
 Actus Rating Analyzer simplifies the way you compare ratings with your competition.
Actus Rating Analyzer simplifies the way you compare rating with your competition.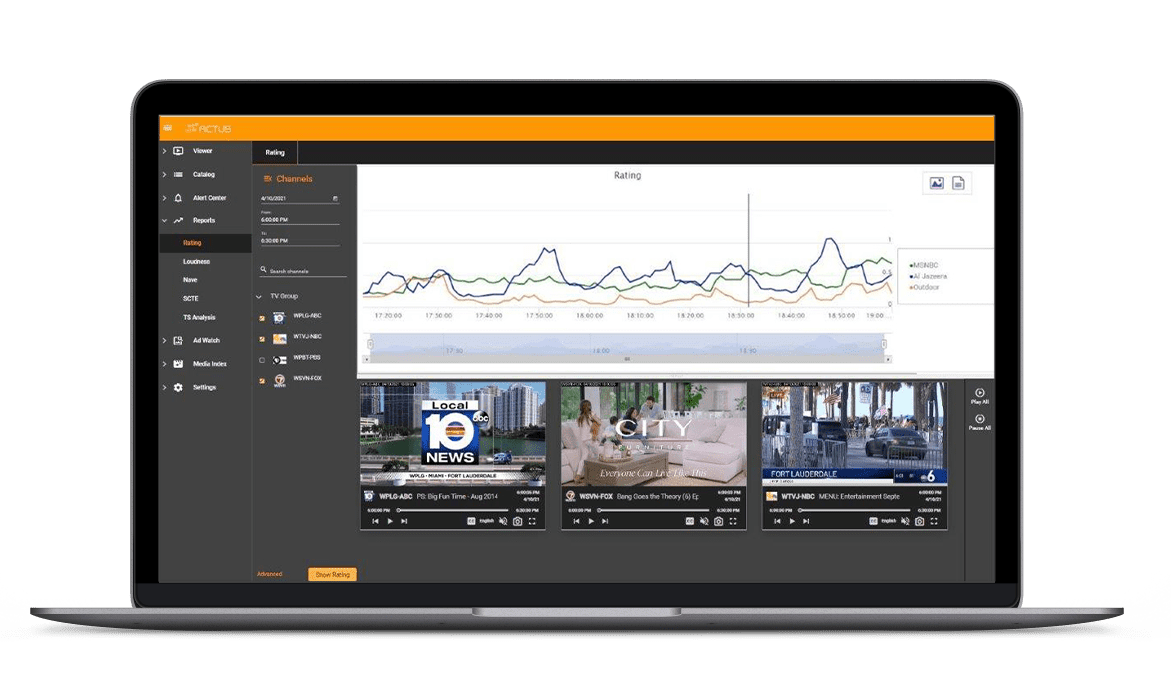 Analyze Audience and Demographics Viewership and Trends
Actus Rating Analyzer allows you to understand :
the viewing trends of different demographics groups
what kind of content brings in higher ratings, what content each demographic prefers
how effective your ads were
how many viewers were watching a specific program
why viewers switched to other channels, and
why you lost viewers to the competition
Advanced Rating Options – Customize Your Analysis
With Actus Rating Analyzer you can configure the rating graph, demographics, and videos, depending on the specific analysis: it can be configured for competitive analysis, specific program rating analysis, or any combination.
The graphs are interactive and include zoom options, allowing you to easily share critical information with key people.
Visualize your rating data with the actual aired content
Interact with the information for more effective rating analysis
Improve program planning and scheduling
Increase your ad revenues
Attain instant visibility of your rating, with fast response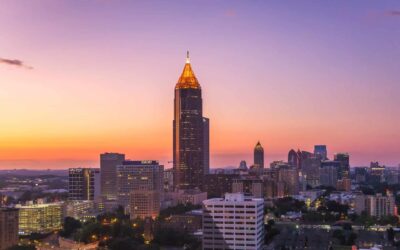 BOSTON — Feb. 10, 2021 — Actus Digital, a leading provider of broadcast compliance and monitoring solutions, today announced that The Weather Channel television network is using Actus Digital's broadcast monitoring platform to perform a wide range of mission-critical tasks. Replacing an existing system…
read more