All Your Post-Broadcast Needs On One Platform: Compliance and Logging, Content Monetization, Competitive Analysis, Technical Monitoring, Alerts, AI, and Ads Detection
Intelligent Media Monitoring
Actus Digital's media monitoring platform is a best-of-breed solution for intelligent post-broadcast digital compliance recording, media monitoring, and content verification. Whether you need to comply with regulations, repurpose and deliver content to social media and OTT platforms, analyze ratings, control your quality of service with real-time alerts, analyze audio or video, or use a multiviewer, Actus Digital's platform is the ultimate solution based on the latest UI standards and technologies.
Broadcast Media Recording, Monitoring, and Verification
Compliance logger requirements:
Recording and archiving video/audio from any format, resolution, and input type
Proxy and native recordings
Smart player for easy navigation and fast content scanning and searching
Creating and exporting clips to any destination, including FTP, network share, social media, and CDNs
Compliance with all the regulatory requirements
A centralized solution that monitors local and remote media campaigns

Any Browser
HTML5 web application

Any Device
PC, MAC, Smart phone

Anytime, Anywhere
via LAN / WAN / Internet

Any Model
On-premises, VM, Cloud, Hybrid
Multiple Channels Recording, Monitoring, Metadata Extraction and Integration, Clipping, and Exporting
The Actus Digital platform monitors and compares a mix of multiple sources (TV, radio, and internet) at the same time, including live and archived content. Actus Digital's compliance and logging solution also extracts available metadata such as DVB subtitles, closed captions, teletext, multiple audio tracks, loudness data, SCTE triggers, automatic EPG extraction, as-run integration, and audience measurement (rating) data. The 24/7 recordings can be automatically clipped and exported to FTP, network share, and more with a configurable time duration (i.e., one-hour files, two-hour files).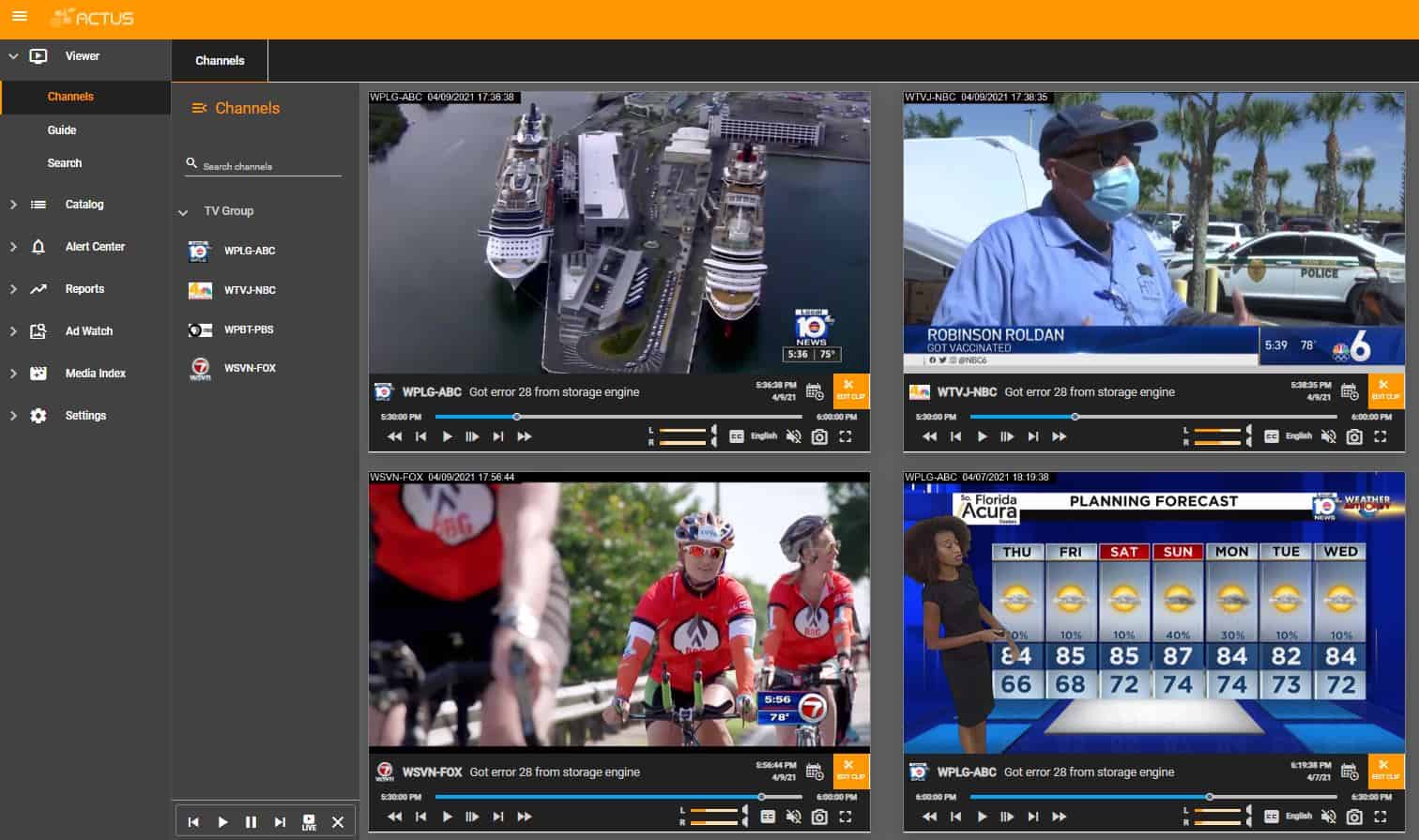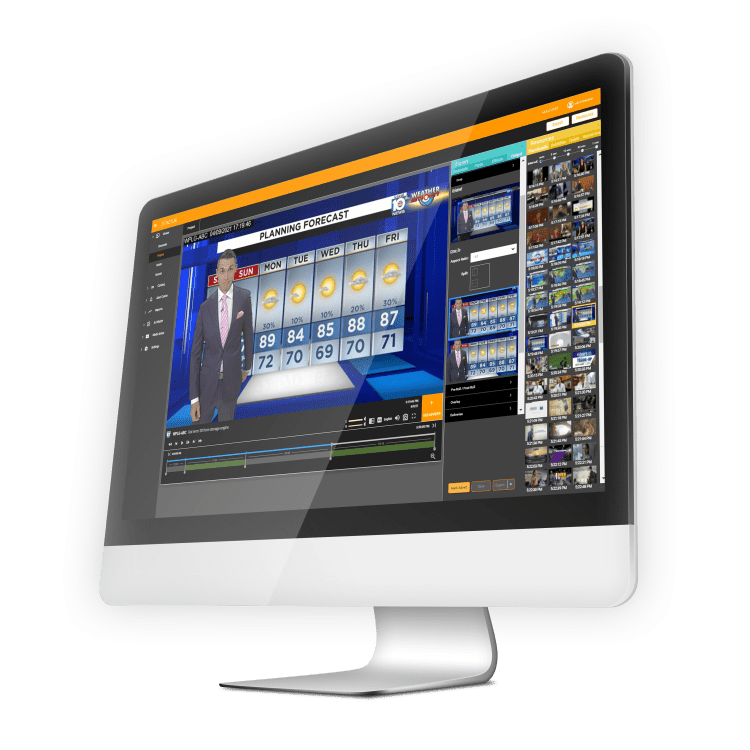 Fast Content Navigation, Searching, and Clips Export
With Actus Digital's platform, content can be retrieved in different ways:
By selecting channel name, date, and time
Searching the available metadata, such as closed caption, EPG, as-run, and annotations
Using Actus UI and player options for finding the relevant content, including fast-forward and backwards in different speed rates, scrubbing, mouse over, and storyboard navigation
Synchronized navigation to where you can control each player independently or all the players with one common set of control buttons
Clipping and Export Workflow
An intuitive clipping workflow allows you to easily mark in and out the relevant clip, transcode the clip to any format, and export to FPT, network share, and CDNs. Any metadata can be burned onto the clip, including the date and time stamp, closed caption, subtitles, and loudness.

Beyond Broadcast compliance
Quality Assurance: Real-Time Alerts and Video Analysis
Actus Digital's intelligent monitoring platform offers additional integrated options to support different departments, increase viewer engagement, and assure high quality of service. It provides efficient ratings and competitive analysis while offering audio and video analysis, such as ad detection for ad reports, speech-to-text for keyword alerts, intelligent searching, and more.
Increase Viewer's Engagement – Fast Content Turnaround
Actus Digital's product Clip Factory PRO is an enhanced clipping and export workflow that allows fast content turnaround without using old legacy systems that require professional editors, long training processes, and dedicated workstations. With Clip Factory PRO, all you need is a 15-minute training session. The solution can be used by anyone, anytime, from anywhere, allowing content experts to create and export clips as fast as possible. Clip Factory PRO offers an editing workflow, with the capability to add effects and graphics, support for dynamic metadata, a transcoding engine, and the ability to export to social media and OTT platforms. In addition, the entire Clip Factory PRO workflow can be automated to speed up operations.
Better Program Planning With Actus Rating Analysis
Actus Rating Analysis provides a visual presentation of the rating data correlated with the media itself. With one glance, marketing and research teams can understand the content rating relations. The platform's rating analysis UI supports different analysis workflows, including competitive analysis (e.g., prime time rating analysis and competition), specific program rating analysis over time, and any combination.
Actus Digital additional options:
Actus AdWatch
– automatic ads detection and reports
Actus AI – supports any AI integration, including speech to text and facial recognition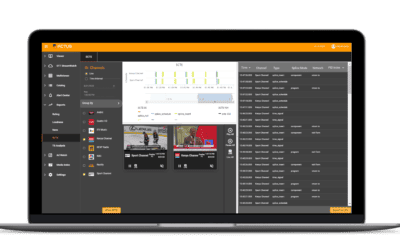 DPG Media, leading media group in Belgium, Netherlands' largest media company with a significant presence in Denmark, has transitioned to the AI-based Intelligent Monitoring Platform from Actus Digital for regulatory compliance recording/monitoring and ad verification after nearly a decade with a competitive system.
read more
Call us at +1 407-506-3600 or leave the following details: