Actus Digital Company and Monitoring Platform Overview
                        IABM Interview                           
What features take Actus Digital beyond engineering? 
At Actus Digital we care about you:
Affordable, quality assurance compliance logging and so much more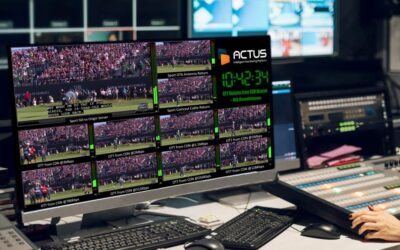 Compliance logging, multiviewer and quality assurance — for both over-the-air and OTT — can be accomplished on the same affordable platform. Media companies are expanding their monitoring systems to handle both OTA and OTT to ensure the quality and compliance of content, protect the broadcaster's brand reputation, and to stay ahead of the curve in the rapidly changing media landscape.
read more
Call us at +1 407-506-3600 or leave the following details: