OTT (Over The Top) Monitoring
Over the past few years, there has been a constant growth in online streaming versus cable, broadcast, or satellite services. As a result, the global over-the-top (OTT) services market will keep growing.
Actus compliance and intelligent monitoring platform handle internet streams, including recording, ABR, compliance monitoring, and logging. It is a complete OTT monitoring solution. It supports any internet-based protocol such as HLS, MPEG-DASH, or RTMP. The recording is done at any point in the distribution chain and CDN. The streams will be analyzed, and alerts will be given on any audio and video issues such as no audio, blue screen, black screen, frozen image, pixelization, missing closed caption, etc.
OTT Monitoring and Quality of Experience Alerts
Actus OTT monitoring is fully integrated with Actus Alerts center.
Alert Center constantly monitors the OTT streams in real-time, alerting on any technical issue that will impact the viewer's quality of experience. Any exception is logged and reported via multiple methods, including e-mail, SNMP, dashboard, multiviewer, or log file. In addition, the alerts are logged, and users can create and export reports featuring graphs, pie charts, and statistics.
The Alert Center will also detect any segment where closed captions or SCTE are missing and issue an alert.
The system can be configured with alert thresholds for each and every technical issue such as pixelization, frozen image, no audio, low audio, blue screen, black screen, missing subtitles/closed captions, missing SCTE, audio below a threshold, color bars and more. Typically, alerts are only required for audio/video outages that will cause viewer discomfort and impact the viewers' quality of service.

OTT Multiviewer, Digital Program Insertion Triggers, and Closed Caption Monitoring
Actus Multiviewer provides content and technical monitoring for the OTT streams, from any location in the distribution chain, including all the information on the different ABR profiles. Actus also monitors SCTE-35 and SCTE 104 cue tones and ad insertion messages and presents all the information, along with the videos and the message details. CC is also detected.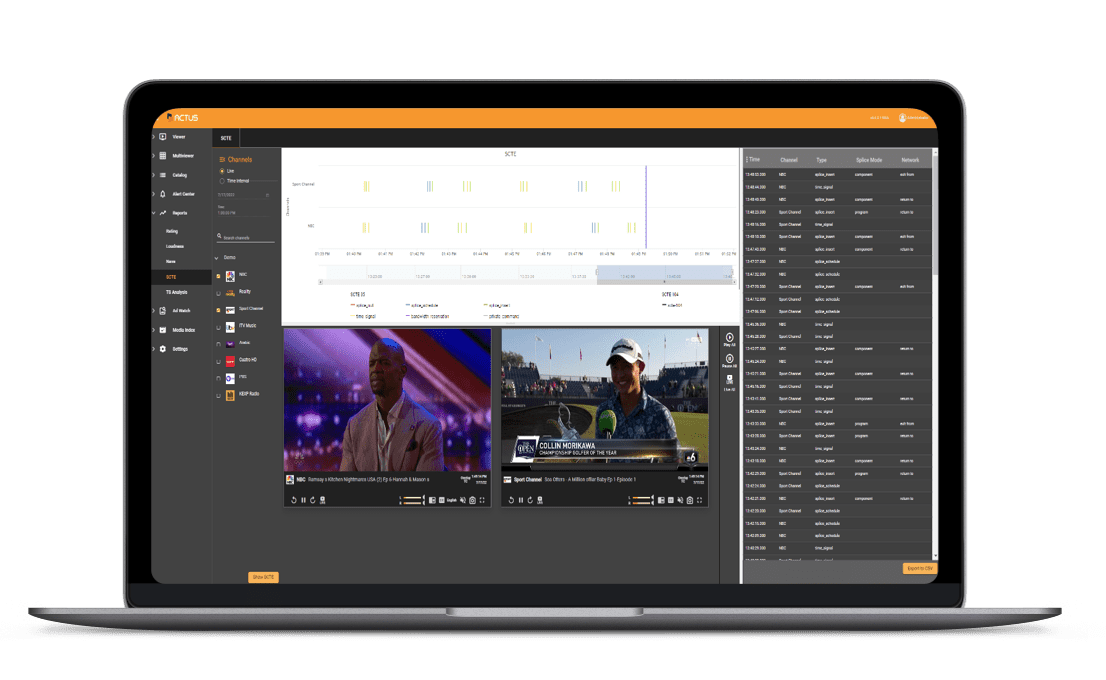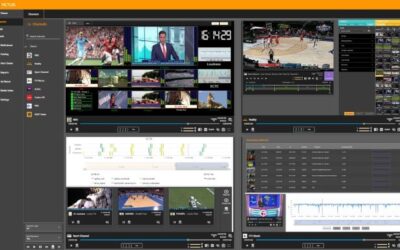 At IBC2022, Actus Digital will showcase its latest innovations in compliance logging, quality monitoring and alerting, advanced editing and content repurposing, and AI-based workflow solutions.
With Actus Digital's intelligent monitoring platform, broadcasters, content providers, TV networks, and media companies can expand their workflows, supporting a diverse range of use cases from OTT monitoring and clipping to automatic VOD creation.
read more