Datos Media Technologies has been in charge of integrating a legal copy recording and monitoring system with cloud availability based on Actus Digital technology at Televisión Española.
Sima Levy, CEO of Actus, highlights that "we have seen that customers started migrating to cloud-based solutions before the pandemic which has accelerated the process, as people had to work remotely most of the time. We are pleased that RTVE is happy with the services that the Actus platform is delivering."
The Actus system works in any environment: on-premises, VM, cloud or hybrid. This is completely transparent to end users who are accessing the system from anywhere, anytime and from any workstation. The solution is a fully redundant system with the highest standards, assuring no loss of media.
In this case, the Actus Digital platform is configured to record DTT and satellite channels simultaneously. The availability of the video is more than 6 months, with the possibility to access the system through the cloud for monitoring, creating clips, export, and comply with all the regulatory requirements.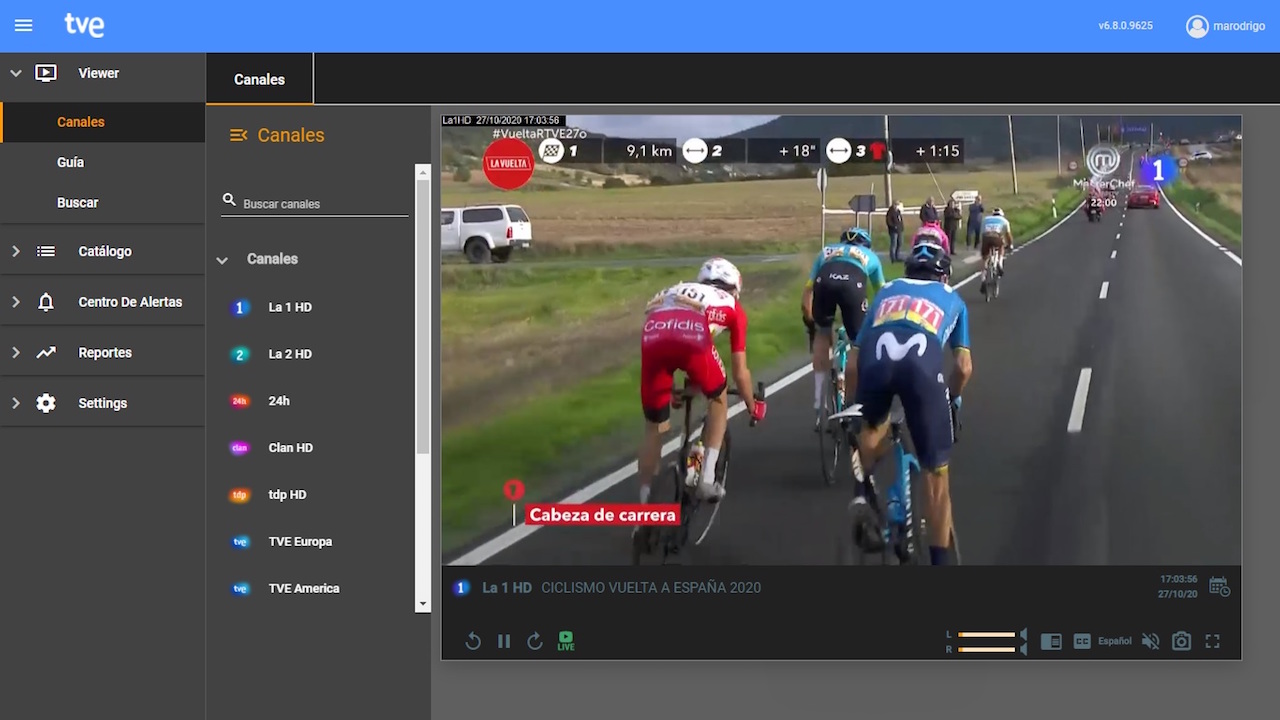 Actus cloud implementation allows the users to access the system from anywhere and from any workstation.
The system also includes different options to monitor each of the recording signals and generate alerts in case of signal absence, black screen, image freezing, no audio, missing metadata and more. It also includes Loudness reports with export options.
Rafael Zapadiel, Sales of Datos Media, points out that "given the needs of accessibility, storage time and security, we have decided to opt for Actus Digital's technology. It is the best option for recording channels simultaneously and without interruptions. TVE has more than 50 users that access the system at the same time. The acceptance by the end users has been very good, highlighting the excellent quality of the video and audio, the system reliability, the UI richness and the intuitive interface.