Improved Workflow and Efficiency, New Automation Options Among Upgrade Highlights
BOSTON, MA — May 04, 2023 — Actus Digital, the premier solutions provider for Intelligent broadcast and OTT monitoring will present the latest version of the platform at CABSAT 2023.
Actus will demonstrate version 9.0 of its Intelligent Monitoring Platform in Booth #106.
The latest Intelligent Monitoring Platform includes improvements and new solutions required by a range of customers: broadcast engineers searching for a compliance logging, Multiviewer and technical monitoring, digital media producers that need an advanced, cost-effective and simple to use clipping workflow for social/OTT/VOD clips; governments and news agencies who need advanced AI options to search and receive alerts when relevant topics are mentioned on news channels; and media regulators that need to make sure broadcasters comply with the regulatory requirements.
A part of the new Actus Intelligent Monitoring Platform version 9.0 is OTT StreamWatch for OTT monitoring. It can be deployed as a stand-alone solution or part of the monitoring platform, which provides customers with one central interface.
"OTT StreamWatch is a game changer in the OTT Quality Assurance market," said Raphael Renous, Actus CTO. "It addresses OTT quality issues that lead to viewer churn and loss of revenue with a unique combination of features and benefits that have never been combined in a solitary product before.  – The price is well below that of the combination of products it would take to deliver similar benefits."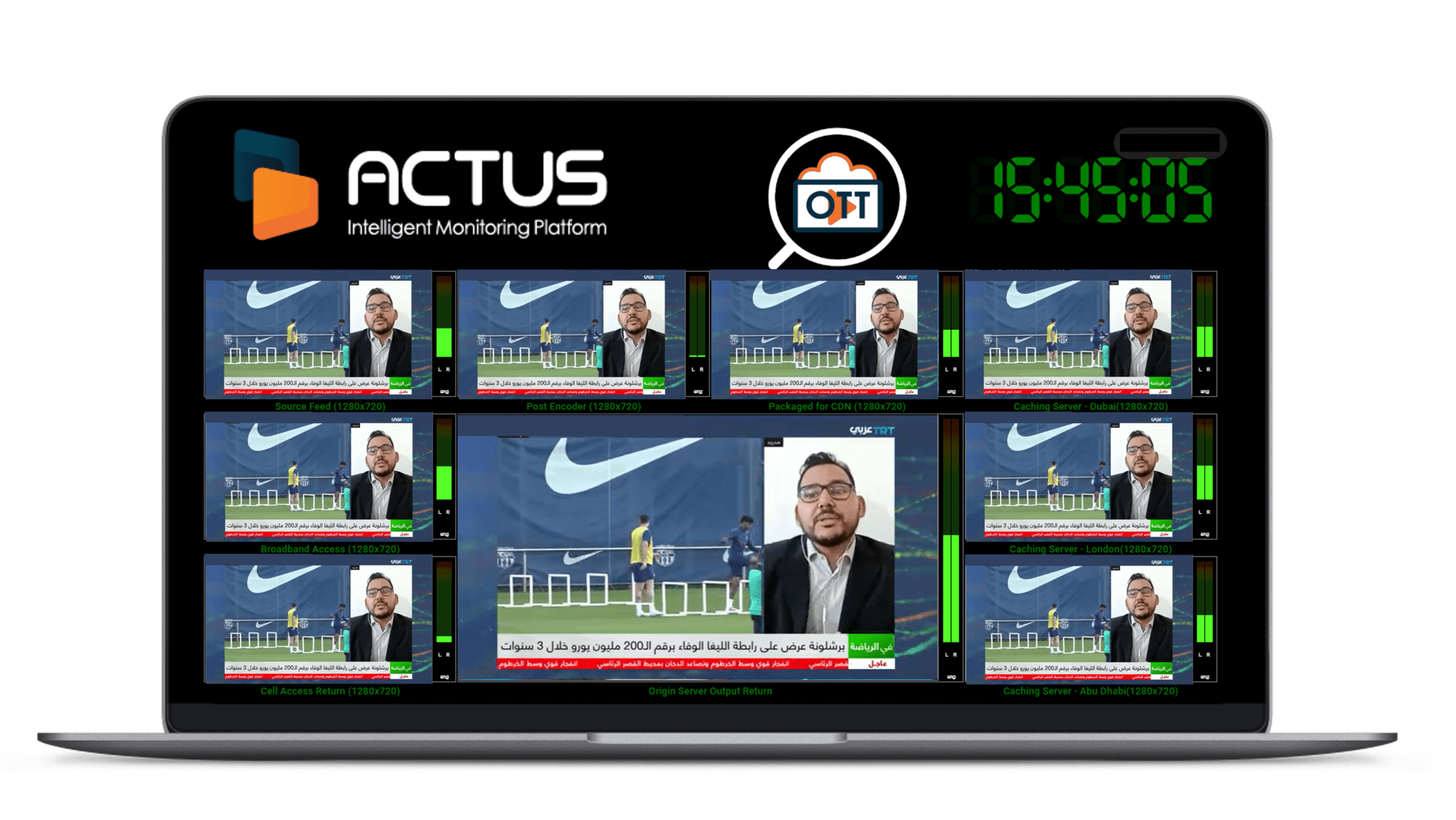 OTT StreamWatch provides 24/7 quality assurance, compliance logging, OTT stream monitoring, and aircheck recording of native HLS and other OTT ABR streams. It is the first product that makes it economically feasible to monitor FAST, IPTV, and OTT streaming channels throughout the entire workflow. The solution is affordable to OTT content owners, streaming companies, and service providers of all sizes.
It analyzes OTT content at the manifest level, at the encryption level, and at the HTTP level. OTT StreamWatch displays QoS information clearly so users can evaluate bandwidth usage, streaming media download times, missing SCTE, buffering issues within OTT streams, and it summarizes data so operators can recognize and address potential issues before they impact viewer quality.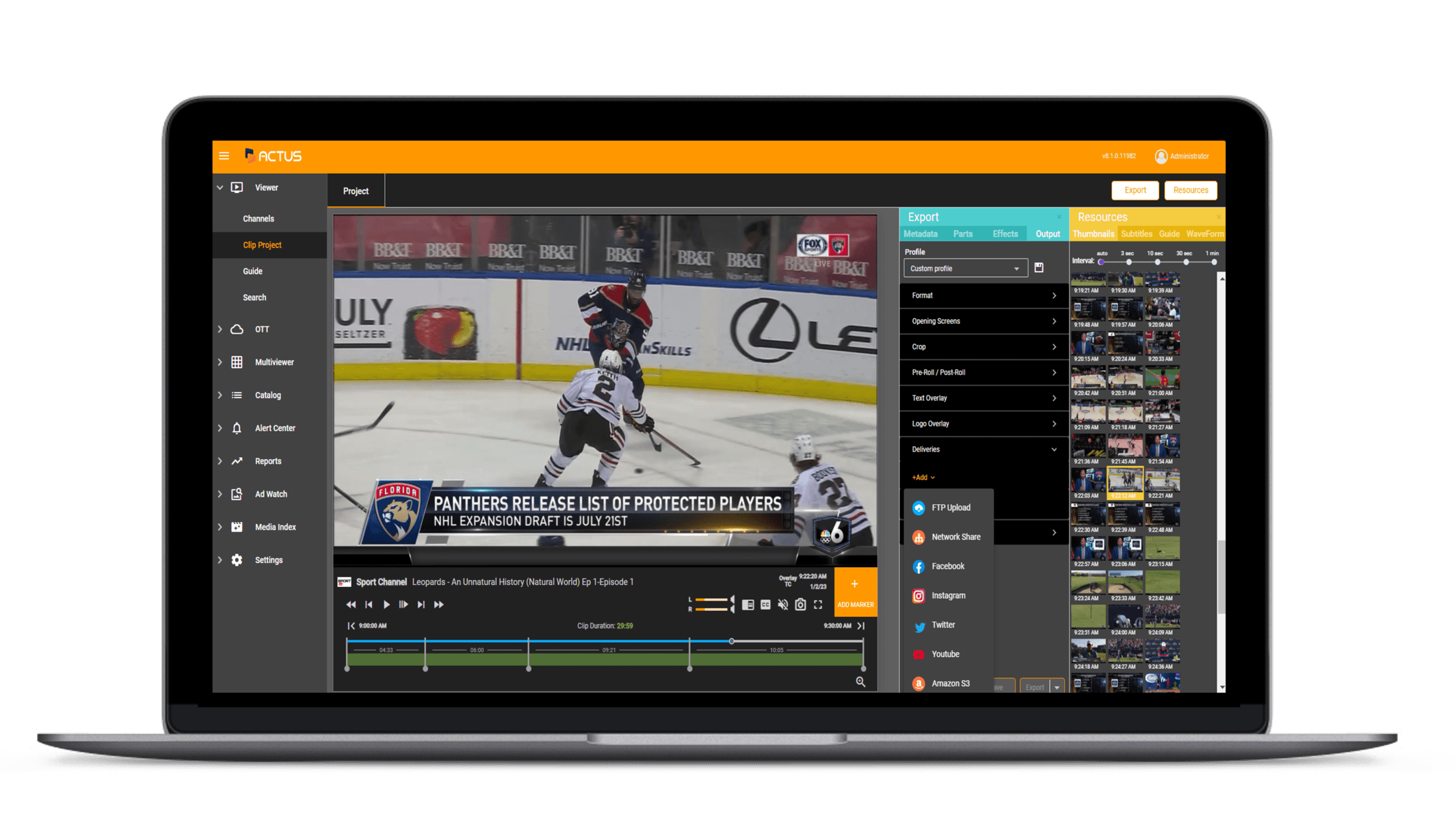 "The Actus Digital monitoring platform is appreciated by our many global and specifically by our UAE regional customers not only for its reliability and feature-rich platform, but also for our company's commitment to the UAE market, said Mark Barkey, Sales Director, Actus Digital, UAE. "We're the only company specializing in broadcast monitoring that has local presence and support. A few examples of customers we work with in the region are Sky News Arabia, MBC, the Dubai Government, Al Aan TV, Al Araby, QTV, and many more. Our platform serves broadcasters, media operators, governments, news agencies, and more. The flexibility of the platform allows each customer to select only the options needed yet have all monitoring capability centralized within an all-in-one platform."
To meet with Actus in person during the show or to schedule an online demonstration, visit https://actusdigital.com/events/tradeshows/. For more information about Actus Digital's products, visit https://actusdigital.com.